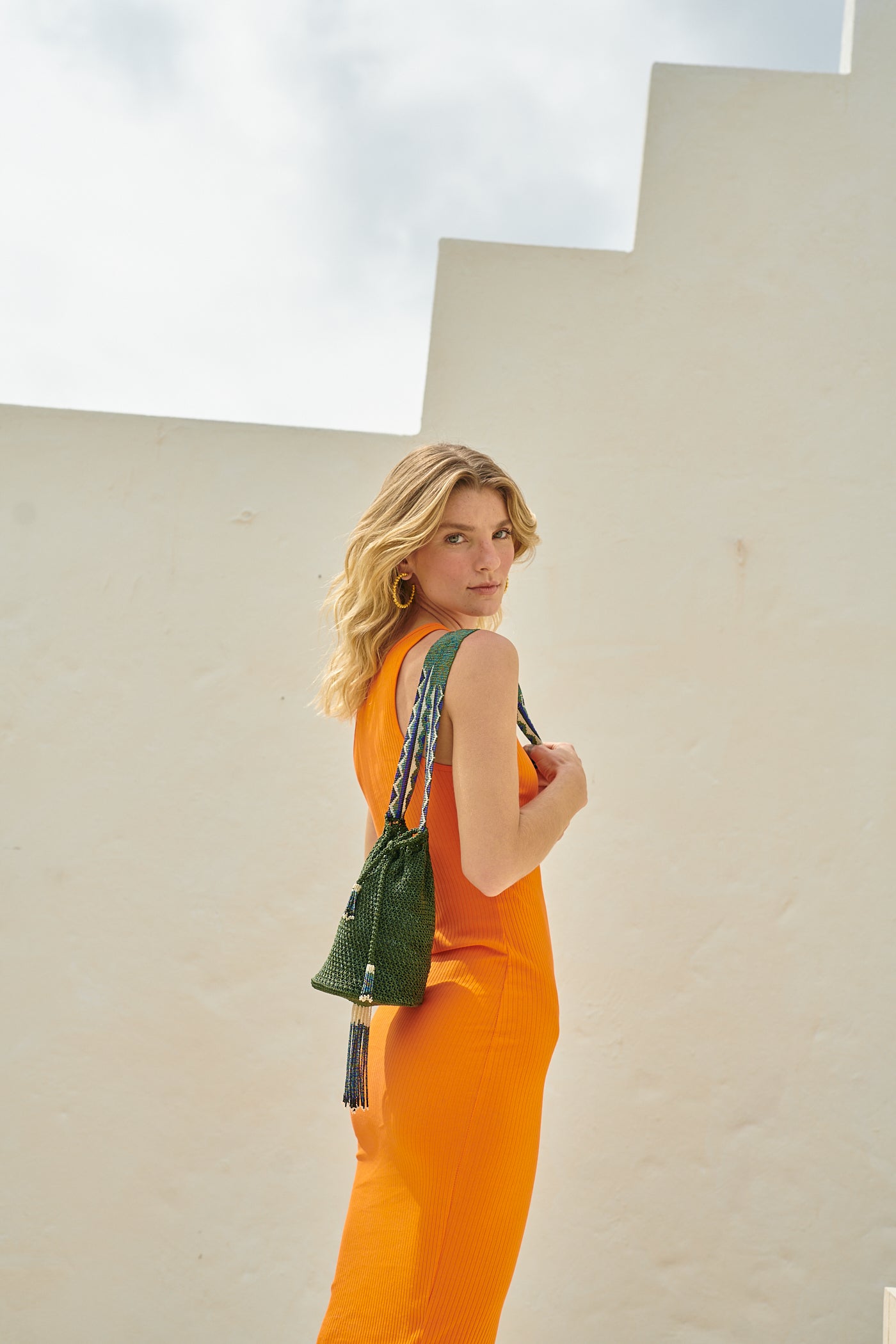 JetlagMode is an empowering brand that embodies a spirit of exploration and adventure in the fashion world. It captures the essence of wanderlust, encouraging women to embrace their unique style as a symbol of their global journeys and personal empowerment.

Our brand mission is to empower women with bold and impactful accessories while preserving the unique craft techniques of Colombian artisans.

We strive to make a positive impact through sustainable employment programs and ethical practices. Together, let's make a difference, one accessory at a time.
Craft & Culture

Preserving Colombia's culture through traditional techniques, honoring unique details, and protecting time. Creating an environment for artisans to thrive and stories to be told.

Integrity

At our core, we believe in using business as a force for good by preserving ancestral cultures and building strong communities.

Versatility

Our multi-wear pieces offer unique yet wearable options for endless combinations, from stud earrings to beaded handbags.

Quality

Crafted with care by skilled artisans using time-honored techniques passed down through generations, quality is at the core of our collections.

Positivity

Our dynamic jewelry collections celebrate vivid self-expression through form, materiality, and artisan techniques.