MISSION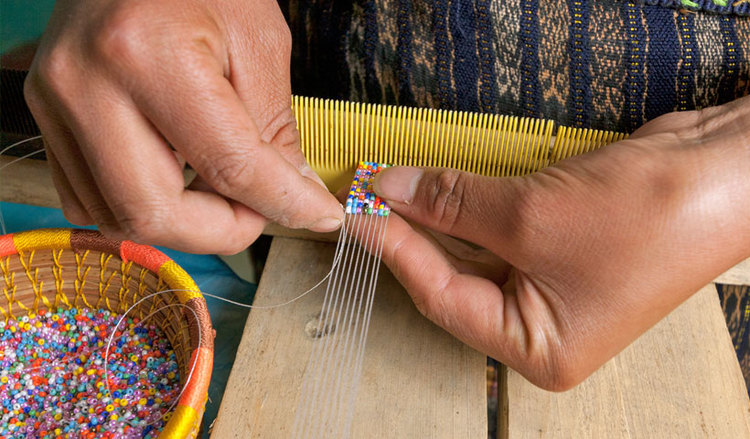 Our collections are made in Colombia with authentic and local materials, with the intention to rescue traditional techniques, that has been passed generation by generation.
We have decided to commit to the fact that all our products are completely handmade, which has allowed us to generate new jobs for an amazing group of talented artisans in Medellín & Cali. These women have become part of the JETLAGMODE family and have earned our deepest admiration and respect.
As a conscious brand we are doing our best to stay true to our dream to, not only be socially-responsible, but also be an eco-friendly company. Almost 80% of our materials are sustainable today and we are proud to share that we use as many recycled materials as possible, as well as natural fibers.
JETLAGLOVE is a project that has been created with love. It seeks to empower women and assist underprivileged kids in Colombia. This magical and beautiful country has a special place in JETLAGMODE'S heart. We feel privileged that we have the opportunity to help those in need by combining two of our biggest passions; fashion and philanthropy.
Every time you buy one of our pieces a percentage goes to this cause. If you want to help just fall in love with our designs here.
Thanks for making this possible, you are part of our team as well!
---
Nuestras colecciones han sido creadas en Colombia con materiales auténticos de este país y elaborado por talentosas manos de artesanos locales, generando así nuevos empleos para un increíble grupo de artesanas, madres cabeza de familia; mujeres que sin duda se han ganado la admiración de la diseñadora y hoy hacen parte del equipo JETLAGMODE.
Como marca sostenible, hacemos todo lo posible para mantenernos fieles a nuestro sueño de no solo ser socialmente responsables, sino también ser una empresa ecológica. Casi el 80% de nuestros materiales son sostenibles en la actualidad y estamos orgullosos de compartir que utilizamos tantos materiales reciclados como sea posible, así como fibras naturales.
JETLAGLOVE es un proyecto creado con amor que busca aportar un granito de arena a la vida de niños abandonados y/o con necesidades en Colombia, mágico país que JETLAGMODE tanto ama y hoy tiene la maravillosa oportunidad de ayudar.
Cada vez que JETLAGMODE hace una venta un porcentaje es donado. Si quieres apoyarnos enamórate de nuestros productos y pon tu granito de arena aqui.
Gracias por hacerlo posible, tú también estás ayudando!